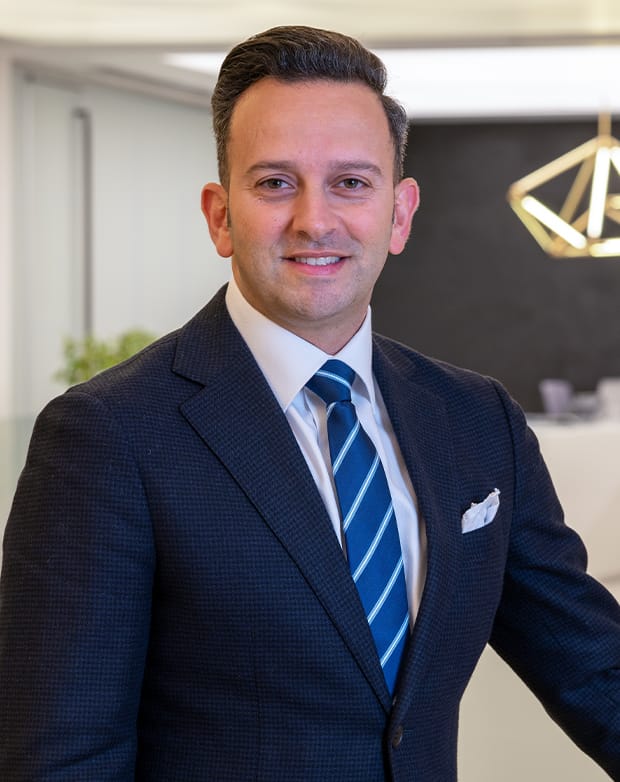 Mahmoud Samara
---
Deputy Chief Executive Officer
Prior to joining Alghanim Industries, Mahmoud had a successful career with General Motors (GM) spanning over 18 years. He started his career with GM Middle East & Africa operations and quickly gained leadership roles of increasing responsibility across four continents, with cross functional experience in the areas of sales, marketing, aftersales, manufacturing, customer experience and general management. He gained insight into the manufacturing side of the GM business through various management roles at the Oshawa Assembly plant in Ontario Canada, and under his leadership, the plant earned fourJD Power Quality Awards for the launches of multiple vehicles. As the Managing Director of Cadillac Canada, he reinvented the brand as contemporary luxury brand, and delivered three consecutive years of record retail sales.

Mahmoud's experience as a leader is centered around organizational transformation. As General Motors Global Director of Enterprise Customer Experience, he enhanced the company's digital presence, and introduced online retail shopping tools in the process. As Cadillac's Vice President of Sales, Service and Marketing for North America, Mahmoud played a leading role in transforming the brand into an all-electric vehicle future and delivered record sales growth and dealer profitability. In 2021 Mahmoud was named one of automotives' Rising Stars by the Automotive News publication. As President and Managing Director of GM Europe based in Zurich Switzerland, he led the development and implementation of GM's mobility start-up business in Europe.

Mahmoud holds an MBA from Findlay University in Ohio, and a bachelor's degree in International Business from the University of Toledo, Ohio. In addition, Mahmoud undertook Transformational Leadership and Design Thinking courses at Stanford Graduate School of Business.
---
© 2022 Alghanim Industries & Yusuf A. Alghanim & Sons, W.L.L